Strength and Conditioning Coaching
---
We all need guidance in our quest for strength, endurance, mobility, and general good health. Get the expertlevel coaching and support that has helped transform thousands of clients.
If you are ready to take your training to the next level, Brian Wright can work with you to ensure that all of your hard work is actually gaining traction and bringing you results.
"I'm not going to waste your time with gimicks and false quick fixes. I specialize in efficient programming, focused on building strength and based on science and years of experience."
-Brian Wright,
MS Exercise Science, CSCS, StrongFirst Team Leader, NSCA-CPT
Learn the best techniques specific to your current goal and fitness level. Brian provides individual and group training, as well as online and combined programming. Brian will design an effective program for you – whether you workout everyday or a couple of times a week. Together you will create a schedule and a plan that fits with your busy lifestyle. The personal attention you will receive from an experienced fitness coach will bring your fitness to the next level.
---
Virtual Training Available
---
Brian works with clients in-person and via Zoom, Skype, and Messenger to provide live or virtual training to individuals or groups. He can be reached via text or phone to provide continued information, support and accountability. Many clients have realized the benefits of virtual or combination training. It can be a great time-saver and help you get in workouts around your busy schedule.
Brian is now offering memberships to an online workout group. Weekly workouts and videos will be provided via a private FB page, where you can get all the support and answers you need. To get more information visit
Loudounkettlebells.com
.
Although there are many ways to be successful in this industry, Brian is of the opinion that achieving more with less proves to be most appealing both because of time and finances. That is to say, helping people to improve faster will leave them happier with the results and due to the shorter time line, be more affordable for them in the long run.
Contact me
now to set up your brainstorm what type of support might be helpful for you.
---
Workshops and Seminars
---
Brian has presented CEU and educational workshops across the country. He presents regularly with the NSCA and StrongFirst. His other experiences include IDEA National Personal Training Conference, Perform Better, and Power-Systems Symposiums. He has served on faculty at American University in DC, and consulted at hundreds of gyms, Crossfit Boxes, and rehab clinics.
Workhorse Consulting was formed in 2016 primarily to fill the need for fitness and therapeutic professionals to acquire accurate, "from the field," science based training practices that yield results for clients and patients.
Brian's primary sessions are as follows:
Program minimalism for the busy person of today, and how the trainer's role fits. (Stronger, healthier, and with zero pain)
Body transformation programs for large groups using minimal programming and uncomplicated nutrition. How this business model generates rapid income and becomes a feeder for future programs.
The three movement corrections that solve 99% of all our problems-building resilient frames to withstand injury risk and stress.
Intro to Kettlebells and their proper use to achieve power lifting strength, gymnast mobility, and triathlete conditioning. When programmed correctly, one can achieve elements of all three pillars of fitness.
Most custom workshops are between 2-4 hours and can either be broken into a per person rate or a flat booking fee.
(For those looking to leverage a guest presenter into a revenue stream, Brian works on a flat fee with all member or non-member entries going directly to the host.)
We will also help with marketing on small levels with sharing best practices and assisting with social media posts centered around your geographic location.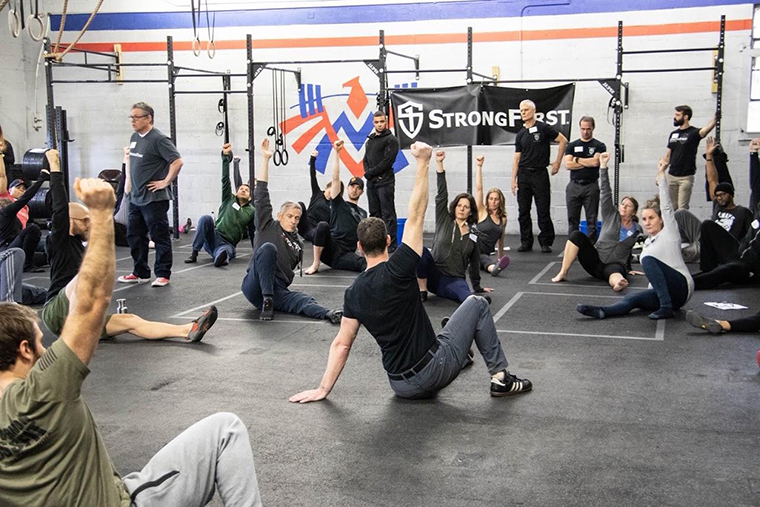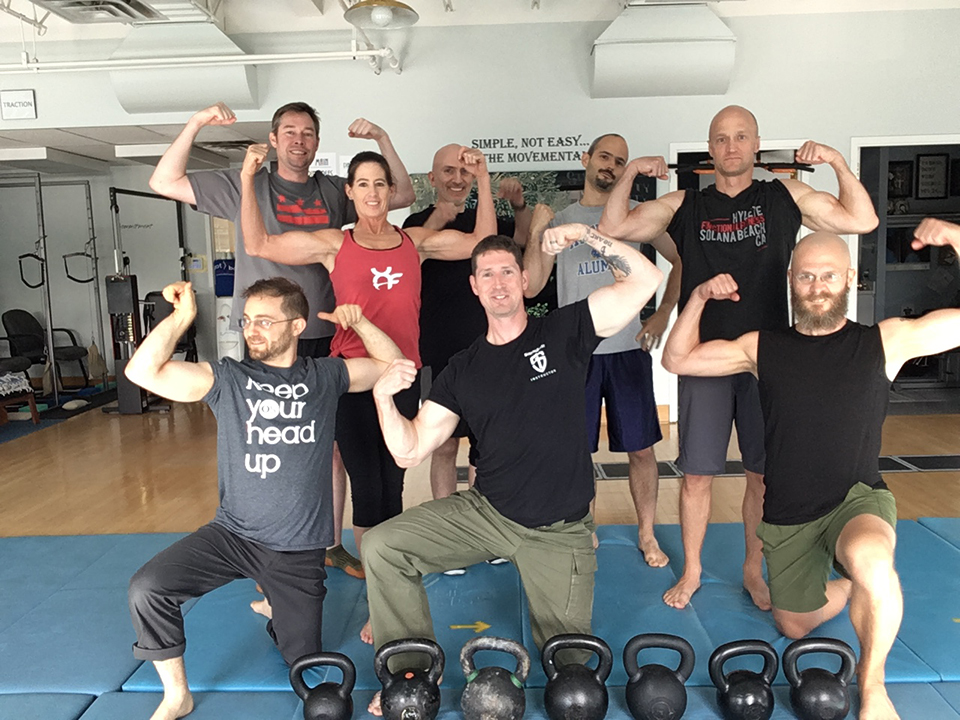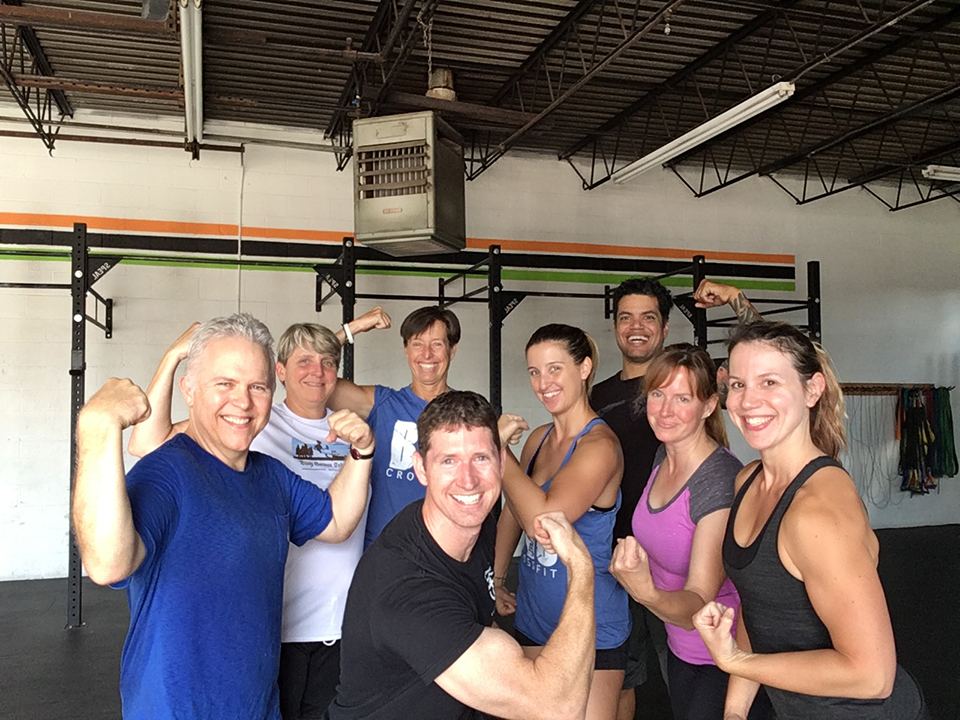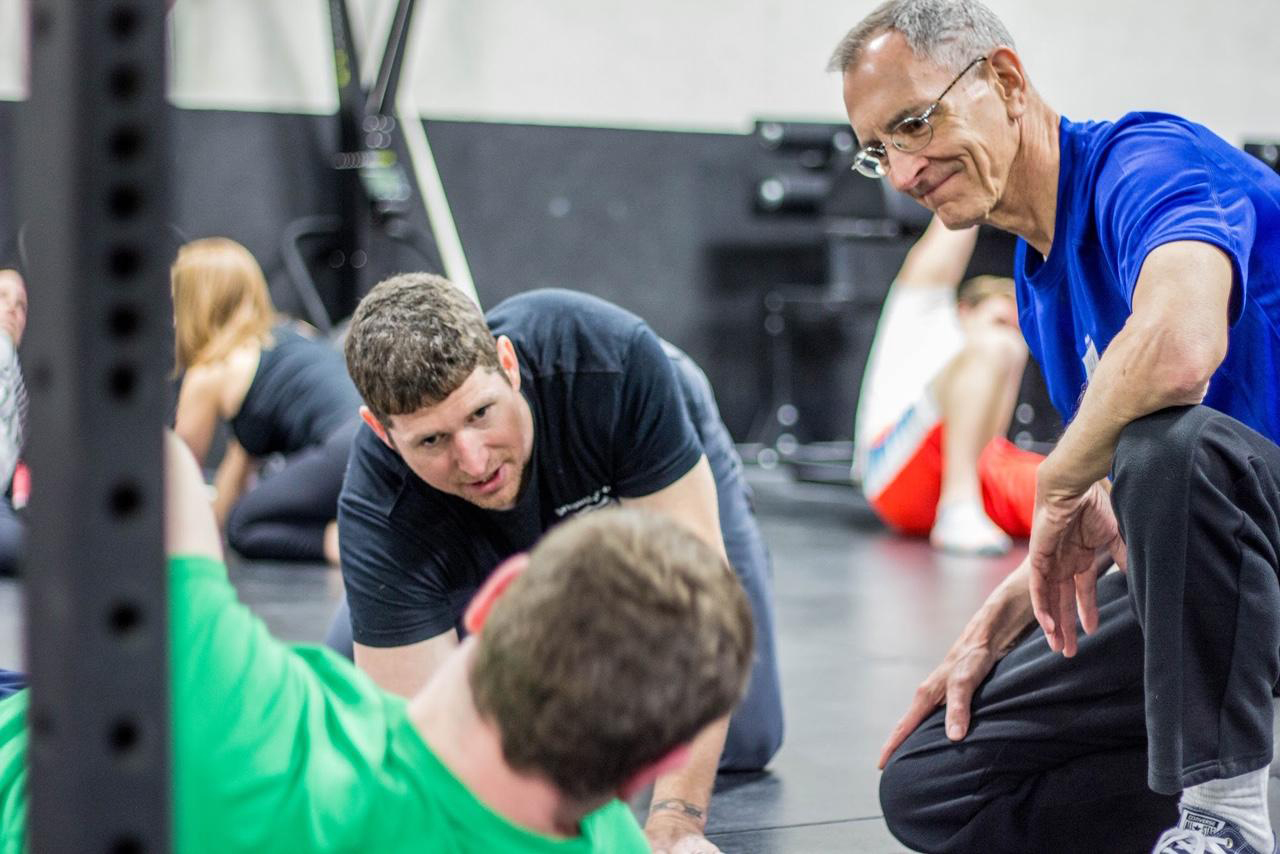 ---
Testimonials
---

"I felt improvements after my first session. Since I started with Workhorse, I've increased my mobility and decreased hip pain. Brian is super knowledgeable and a great motivator!"
Misty M. / Teacher

"After years of going to the gym without results, I found that just a month into strength program coaching with Workhorse, I am seeing fat loss and strength gain like never before!"
Kristen B. / Model

"I've been working with Workhorse Strength Coaching through a series of goals, and I am always amazed at the flexibility of this program and how it fits into my hectic life."
Cory M. / Single, working Mom